Kevin Shea Adams is a musician, producer and
photographer
based in Los Angeles. Growing up in Marin County, California he spent most of his days at the guitar or hiding in the high school darkroom. After recieving his first synthesizer in high school from Ren Klyce (a Yahama DX7), Kevin moved beyond guitar pedals and onto electronics. He completed his BA in Philosophy at UC Berkeley along with several courses and graduate seminars at the Center for New Music and Audio Technologies (CNMAT) where he studied wtih composers Edmund Campion, David Wessel and Ali Momeni.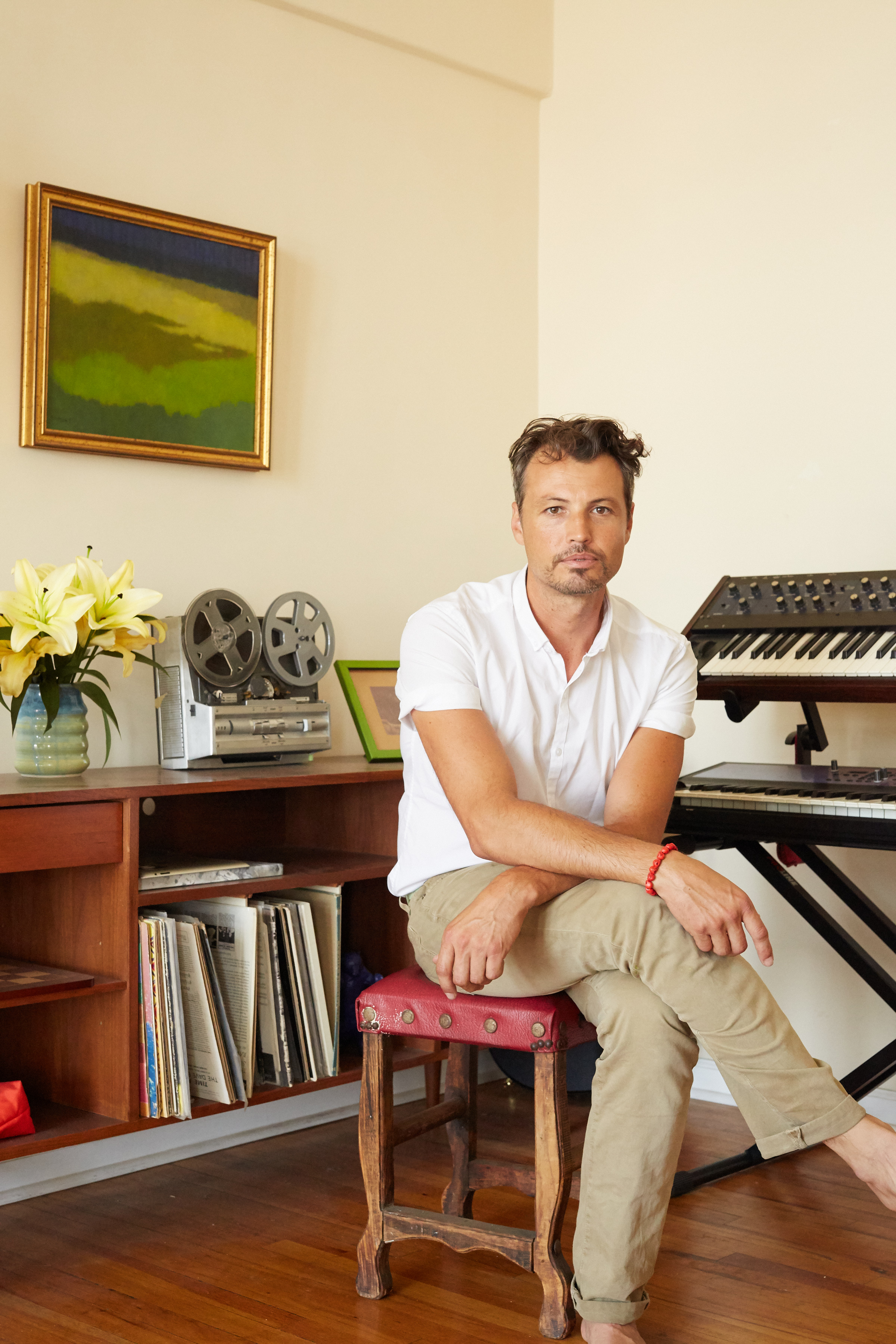 At CNMAT, he participated in music software development projects, concerts and recording sessions, leading to his first studio Two Willows where he worked as chief engineer and producer for many Bay Area artists while writing and performing for his project ReRunner with Stian Rasmussen. He later went on to complete his MFA in Music at Mills College, studying with Fred Frith, Les Stuck, Chris Brown, Zeena Parkins and Pauline Oliveros.
In 2008, he relocated to New York City where his fine art and editorial photography (often accompanied by his writings and interviews with musicians) took on a life of its own, culminating in his studio based at the Pencil Factory, Brooklyn.
In 2017, he returned to his home state of California, this time to Hollywood, joining as a producer at
Fall on Your Sword
.
Contact:
studio@kevinsheaadams.com
Link to
CV
Follow on
Working Not Working
or
LinkedIn
Photo by Austin Radcliffe. Homepage film by Stian Rasmussen. Logo by Matty Huynh.
︎BACK HOME